Farm Holidays with bed and breakfast in the Braies Valley
"The rooms are named with the names of the 5 Olympic Games that I have attended!" – Nathalie Santer –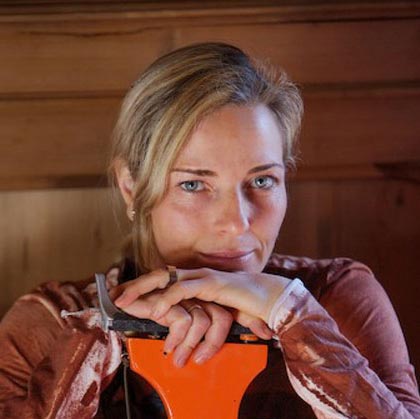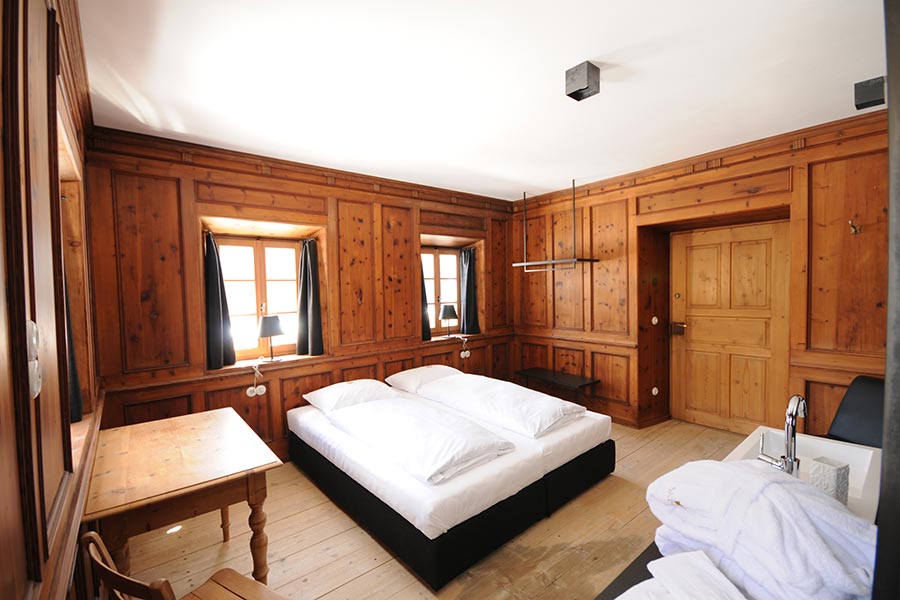 Double room in typical Tyrolean Stube with timber flooring and integrated bathroom (WC/ hower), TV and overlooking the beautiful valley of Braies.
Size: approx. 20m ² – Persons: 2
Double room in typical Tyrolean Stube with timber flooring and integrated bathroom (WC/ hower), TV and overlooking the beautiful valley of Braies.
Size: approx. 20m ² – Persons: 2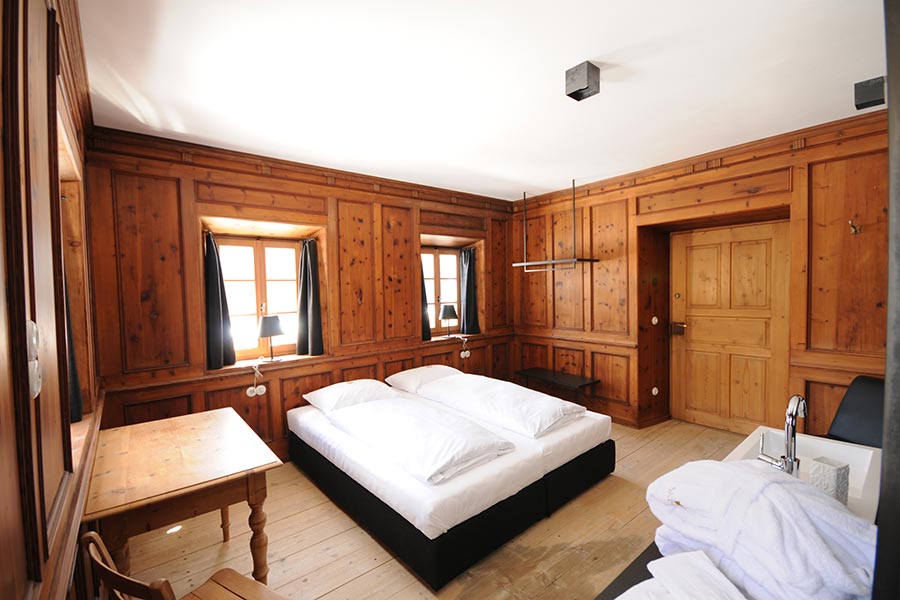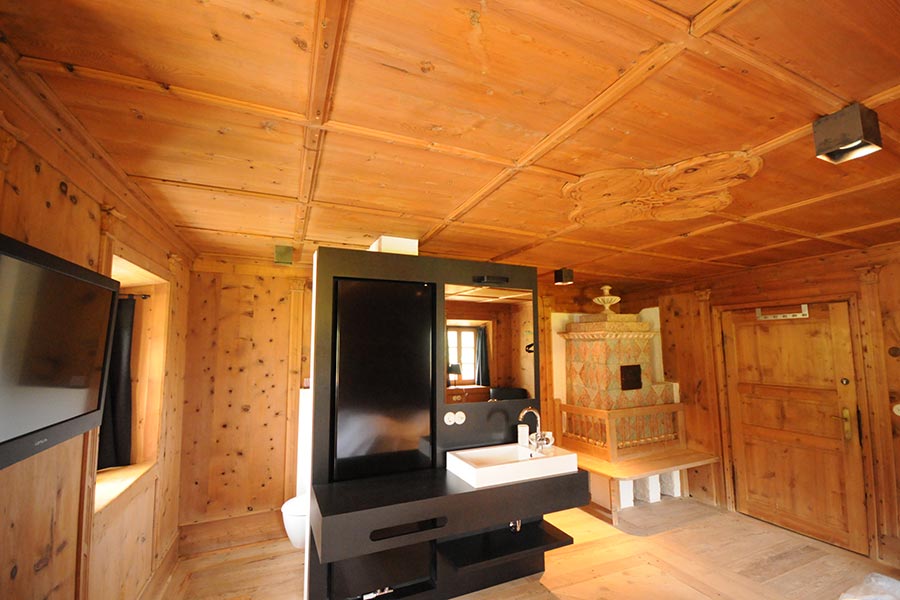 Double room in typical Tyrolean Stube with timber flooring and integrated bathroom (WC / shower), TV and in view of mount Seekofel.
Size: approx. 20m ² – Persons: 2
Loggia with separate bedroom and living area, rustic furniture, timber flooring, bathroom (WC / shower), TV, overlooking the beautiful valley of Braies.
Size: approx. 40m ² – Persons: 2-4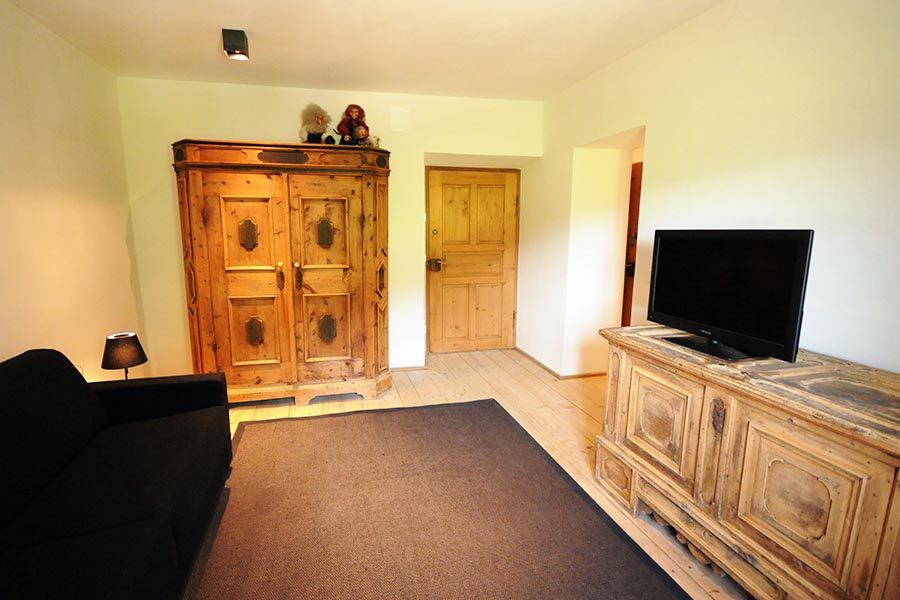 Loggia with separate bedroom and living area, rustic furniture, timber flooring, bathroom (WC / shower), TV and in view of mount Seekofel.
Size: approx. 40m ² – Persons: 2-4
Rates & inclusive services
Prices are per person per night including breakfast with a minimum occupancy of two people.
We charge a surcharge for single use of a room.
All rooms are non-smoking. For security reasons, smoking is prohibited on the entire farm.
Check In & Check Out: The rooms are available on the day of arrival from 3 p.m. and on the day of departure we kindly ask our guests to vacate the rooms and lodges by 10 a.m.
Short stays: For stays of only 1 night, we reserve the right to charge a surcharge.
Breakfast from 7.30 a.m. to 9 a.m.
Please let us know your arrival time so that we can give you the key.
To confirm the booking, we ask for a deposit of 50% of the total amount per accommodation unit.
Cancellation: The general contractual conditions in accordance with Article 1382 ZGB apply to cancellations of stays and trips